Dell laptop are one of the most famous brands in the world. Some of Dell laptop model lists are best to use for just about any work.. The company brings new technology in laptops so that people can easily use laptops. The company offers various models of laptops under different price ranges such as Vostro, Latitude, Inspiron, Alienware and XPS. Laptops are designed for personal use or for professionals to fit all classes. You can take Dell laptop according to your needs. Check out the latest Dell laptops with latest specifications and prices to make an easy buying decision. Whether it is for web or gaming research or browsing, we provide some Dell laptop details to help you find the right laptop for you. Dell laptop prices in India are updated daily with the latest discounts and deals available. So this update may change after 2 or 3 months.
Dell Laptop Service Center Kolkata always provides the best service of any Dell Laptop model
Latest Dell laptop model lists in India
Below are some Dell laptop model lists details that will help you choose the laptop you need.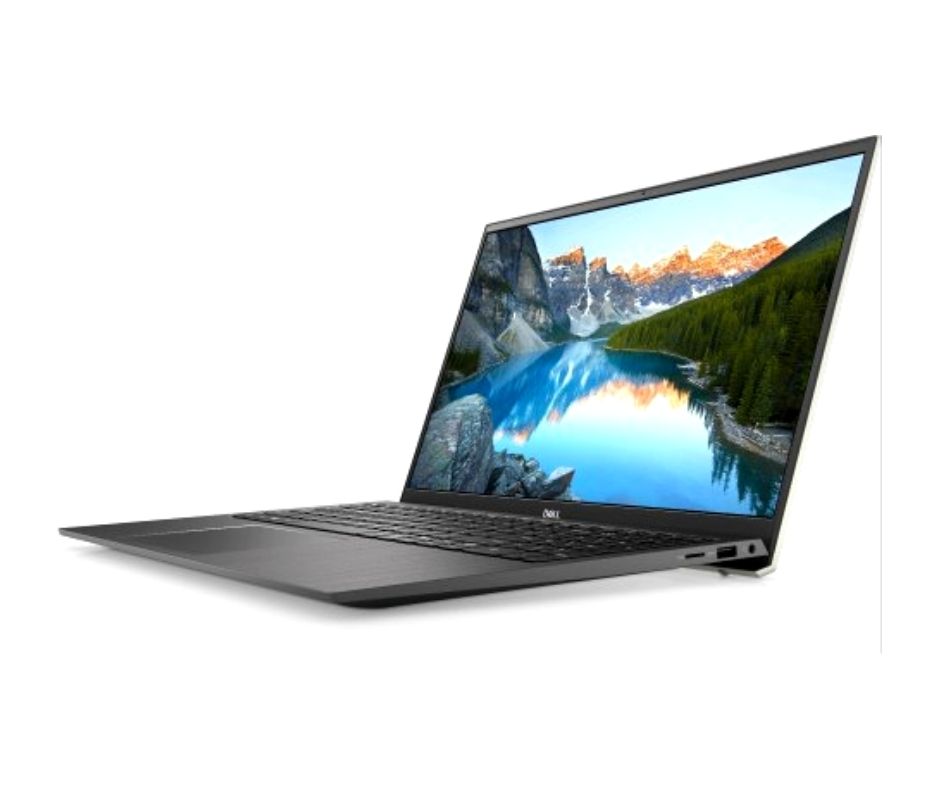 Dell New Inspiron 15 5509
Price in India: ₹ 46,989 (onwards)
Basic Information
| | |
| --- | --- |
| Model Name | New Inspiron 15 5509 |
| Launch Date (Global) | 13-01-2021 |
| Operating System (With Version) | Windows 10 Home |
Display Information
| | |
| --- | --- |
| Resolution | 1920 x 1080 |
| Display Size (In Inches) | 15.6 |
| Display Technology | UHD |
Connectivity
Memory
| | |
| --- | --- |
| Ram Included (In Gb) | 8 |
| Ram Type | DDR4 |
| Ram Speed (In Mhz) | 3200 |
Physical Specifications
| | |
| --- | --- |
| Laptop Weight (In Kgs) | 1.714 |
| Laptop Dimension (In Mm) | 14.15 x 356.1 x 234.5 |
Processor
| | |
| --- | --- |
| Processor Model Name | 11th Gen Intel® Core™ i3-1115G4 |
| Clock Speed | 4.1 GHz |
| Graphics Processor | Intel® UHD |
| Cache L3 | 6MB |
Storage
| | |
| --- | --- |
| Storage Drive Type | SSD |
| Storage Drive Capacity | 512 GB |
Power
| | |
| --- | --- |
| Battery Type | Integrated |
| Power Supply | 53WHr |
Sound
| | |
| --- | --- |
| Speakers | Stereo speakers with Waves |
| Sound Technology | MaxxAudio® Pro ALC3204 |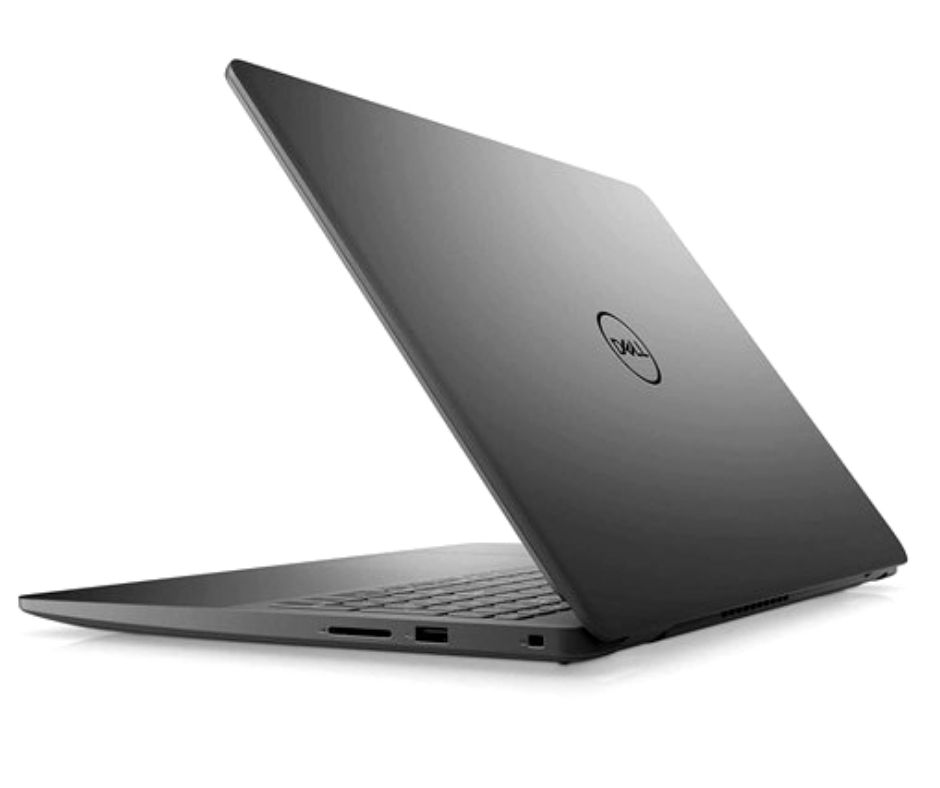 Dell New Vostro 15 3501
Price in India: ₹ 39,489 (onwards)
Basic Information
| | |
| --- | --- |
| Model Name | New Vostro 15 3501 |
| Operating System (With Version) | Windows 10 Home |
Display
| | |
| --- | --- |
| Resolution | 1920 x 1080 |
| Display Size (In Inches) | 15.6 |
Memory
| | |
| --- | --- |
| Ram Included (In Gb) | 8 GB |
| Ram Type | DDR4 |
Physical Specifications
| | |
| --- | --- |
| Laptop Weight (In Kgs) | 1.85 |
| Laptop Dimension (In Mm) | 19.90 x 363.96 x 249 |
Processor
| | |
| --- | --- |
| Processor Model Name | 10th Generation Intel® Core™ i3-1005G1 |
| Clock Speed | 3.4 GHz |
| Graphics Processor | Intel® UHD |
| Cache L3 | 4MB |
Storage
| | |
| --- | --- |
| Storage Drive Type | SATA |
| Storage Drive Capacity | 1 TB |
Dell Inspiron 15 3000
Price in India: ₹ 39,200 (onwards)
Basic Information
| | |
| --- | --- |
| Model Name | DELL INSPIRON 15 3000 |
| Launch Date (Global) | 17-03-2016 |
| Operating System (With Version) | Ubuntu |
| Laptop Type | Notebook |
Display
| | |
| --- | --- |
| Resolution | 1366 X 768 |
| Display Size (In Inches) | 15.84 |
| Display Technology | HD LED |
Connectivity
| | |
| --- | --- |
| Wireless Connectivity | Yes |
| Connectivity | Bluetooth |
Memory
| | |
| --- | --- |
| Ram Included (In Gb) | 4GB |
| Ram Type | DDR3 |
| Ram Speed (In Mhz) | 1600 |
Physical Specifications
| | |
| --- | --- |
| Laptop Weight (In Kgs) | 2.4 |
| Laptop Dimension (In Mm) | 381.4 x 267.6 x 25.6 |
Processor
| | |
| --- | --- |
| Processor Model Name | 4th Gen Intel Core i5 QM87 |
| Clock Speed | 1.7 GHz |
| Graphics Processor | Intel Integrated HD4400 |
Storage
| | |
| --- | --- |
| Storage Drive Type | HDD |
| Storage Drive Capacity | 1 TB |
| Optical Drive | NA |
Power
| | |
| --- | --- |
| Battery Backup (In Hours) | Up to 4.5 hours |
| Power Supply | 65W |
Sound
| | |
| --- | --- |
| Sound Technology | 2 Tuned Speakers with Waves MaxxAudio Processing |
Dell Vostro 3401
Price in India: ₹ 35,390 (onwards)
Basic Information
| | |
| --- | --- |
| Model Name | Vostro 3401 |
| Operating System (With Version) | Win 10 + MS Office |
| Laptop Type | gaming |
Display
| | |
| --- | --- |
| Resolution | 1920 x 1080 |
| Display Size (In Inches) | 14 |
Memory
| | |
| --- | --- |
| Ram Included (In Gb) | 4 GB |
| Ram Type | |
Physical Specifications
| | |
| --- | --- |
| Laptop Weight (In Kgs) | 1.64 |
| Laptop Dimension (In Mm) | 33 x 24 x 2 |
Processor
| | |
| --- | --- |
| Processor Model Name | 10th Generation Intel Core i3-1005G1 Processor |
| Clock Speed | 1.2 GHz |
| Graphics Processor | Intel UHD Graphics |
| Cache L3 | 4MB |
Storage
| | |
| --- | --- |
| Storage Drive Type | SDD |
| Storage Drive Capacity | 1 TB |
| Hard Drive Speed (In Rpm) | 5400 |
Power
| | |
| --- | --- |
| Battery Backup (In Hours) | 10 Hours |
| Battery Type | 36 Watt Hours |
Dell Inspiron 3505
Price in India: ₹ 58,999 (onwards)
Basic Information
| | |
| --- | --- |
| Model Name | Inspiron 3505 |
| Operating System (With Version) | Win 10 + MS Office |
| Laptop Type | gaming |
Display
| | |
| --- | --- |
| Resolution | 1920 x 1080 |
| Display Size (In Inches) | 15 |
| Display Technology | LED |
Connectivity
Memory
| | |
| --- | --- |
| Ram Included (In Gb) | 8 GB |
| Ram Type | DDR4 |
Physical Specifications
| | |
| --- | --- |
| Laptop Weight (In Kgs) | 1.96 |
| Laptop Dimension (In Mm) | 38 x 26 x 2 |
Processor
| | |
| --- | --- |
| Processor Model Name | AMD Ryzen 5 3500U |
| Clock Speed | 2.2 GHz |
| Cores | 4 |
| Graphics Processor | Radeon Vega 8 Graphics |
| Cache L3 | 4MB |
| Boost Clock Speed | 3.7GHz |
Storage
| | |
| --- | --- |
| Storage Drive Type | SSD |
| Storage Drive Capacity | 512 GB |
Power
Sound
| | |
| --- | --- |
| Speakers | Yes |
| Sound Technology | Built-in Dual Speakers |
Dell Latitude E6440
Price in India: ₹ 128,628 (onwards)
Basic Information
| | |
| --- | --- |
| Model Name | Latitude E6440 |
| Operating System (With Version) | Windows 7 |
| Laptop Type | Business |
Display
| | |
| --- | --- |
| Resolution | 1366×768 |
| Display Size (In Inches) | 14 |
| Display Technology | HD Anti-Glare LED |
Connectivity
| | |
| --- | --- |
| Wireless Connectivity | WiFi, Bluetooth 4.0 |
| Connectivity | USB 3.0 – 4 |
| Pointing Device | Touchpad |
Memory
| | |
| --- | --- |
| Ram Included (In Gb) | 4 |
| Ram Type | DDR3 |
| Ram Speed (In Mhz) | DDR3 |
| Ram Expandability Options (No. Of Unused Slots) | 2 |
Physical Specifications
| | |
| --- | --- |
| Laptop Weight (In Kgs) | 2.12 |
| Laptop Dimension (In Mm) | 338 x 31.8 x 232.60 |
Processor
| | |
| --- | --- |
| Processor Model Name | Intel Core 4th Generation i5-4200M Processor |
| Clock Speed | 2.5 GHz |
| Graphics Processor | Intel Integrated Graphics |
Storage
| | |
| --- | --- |
| Storage Drive Capacity | 500 GB |
| Hard Drive Speed (In Rpm) | 5400 |
Power
Sound